This construction fintech startup based in Austin required to iterate their MVP product from an User Experience perspective. The process included: 
- Mapping their current understanding of their service to figure out the exact pain-points the MVP was expected to solve 
- Workflows mapping 
- A heuristic analysis of their current wireframes 
- An analysis of similar B2B platforms (dashboards)
- Redesign of the information architecture and main navigation 
- Low fidelity prototyping with new information architecture 
The project was done over 3  weeks of part time work. 
Journey mapping 
The mapping was based on available personas of potential customers along with results of sale interviews where the demo product was presented. The focus or the exercise was on the lender, who would be the main user of the platform. Along with the service steps, touch-points and quotes the main pain-points were found during the process of creating a project and managing the construction loans, which is done in the market in a highly manual way. This highlighting the main value of the service, a machine learning platform that automates a very cumbersome process. 

Heuristic analysis 
The team had already proposed some of the product functionalities in a MVP wireframing in balsamic and was interested in continuing to use it for low fidelity prototyping. 
Some of the main analysis insights: 
- Not consistent information architecture (e.g portfolio and dashboards at the same level)
- Not portfolio page, and therefore project searching 
- Not clear overview of the projects, not option to see all projects and search through them 
- Cases with the use of "projects" word in two places in the same screen (not consistent)
- Highlighting information not relevant for an specific task 
- Key missing information for certain workflows 
- Relevant data for decision making not visually presented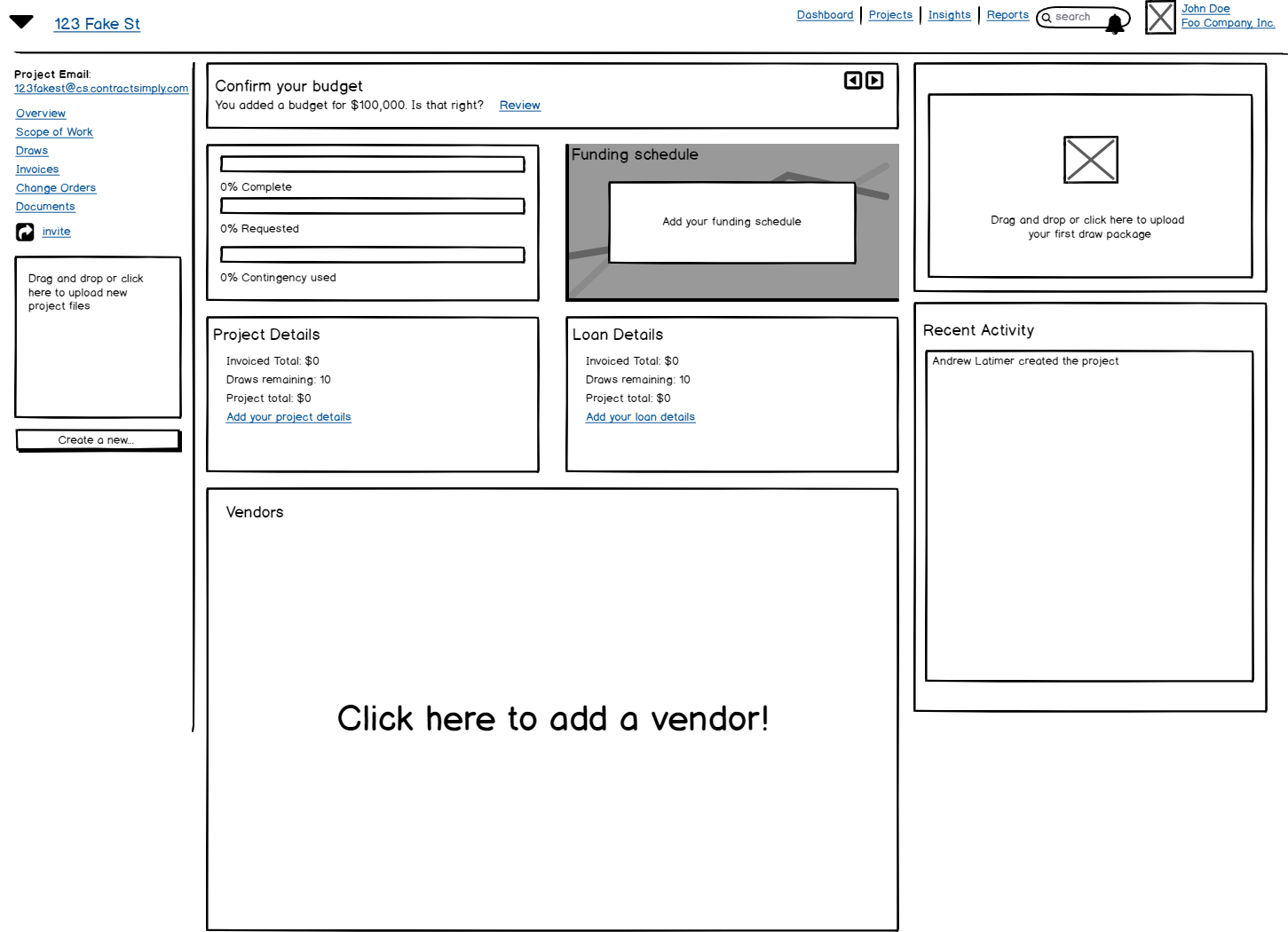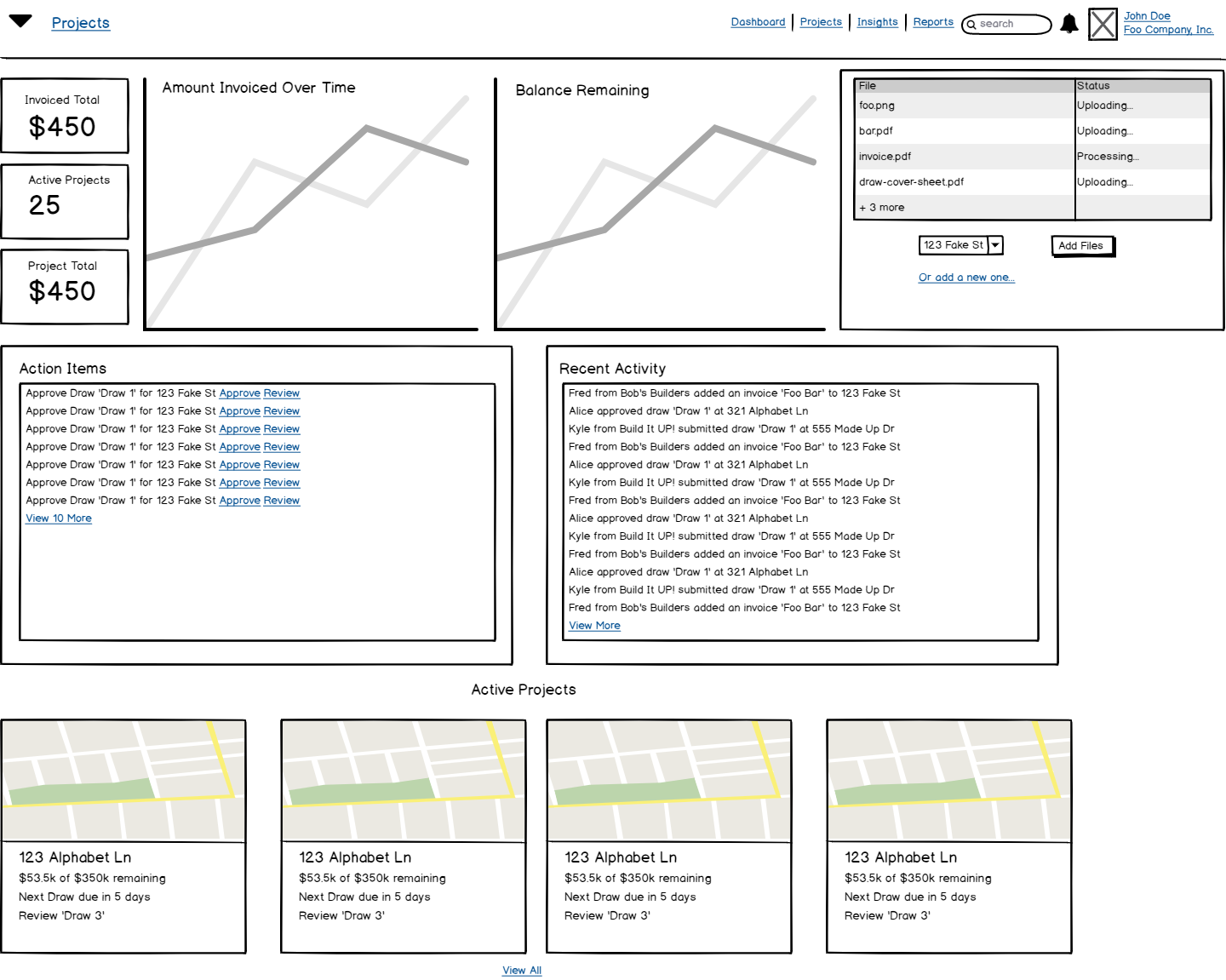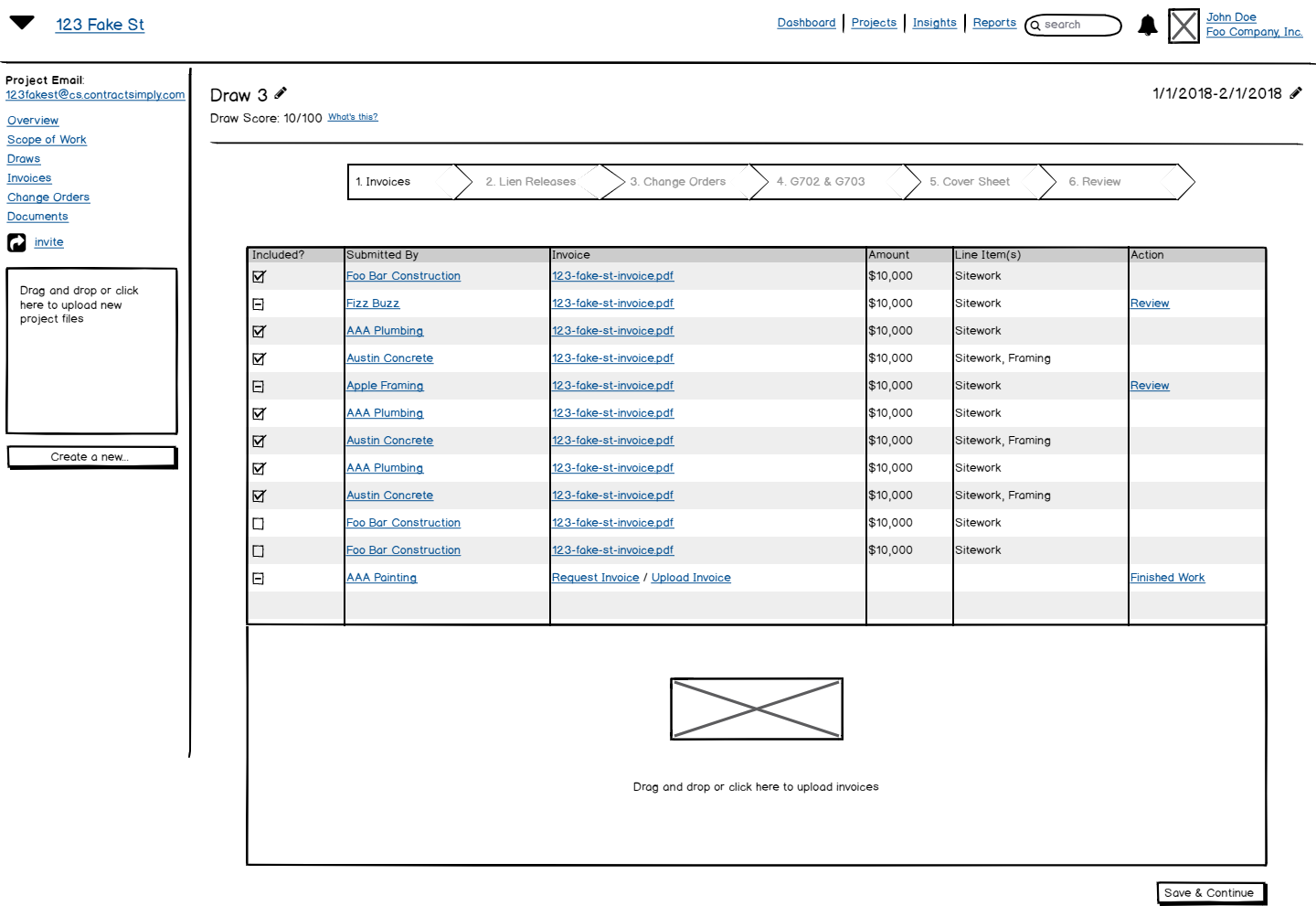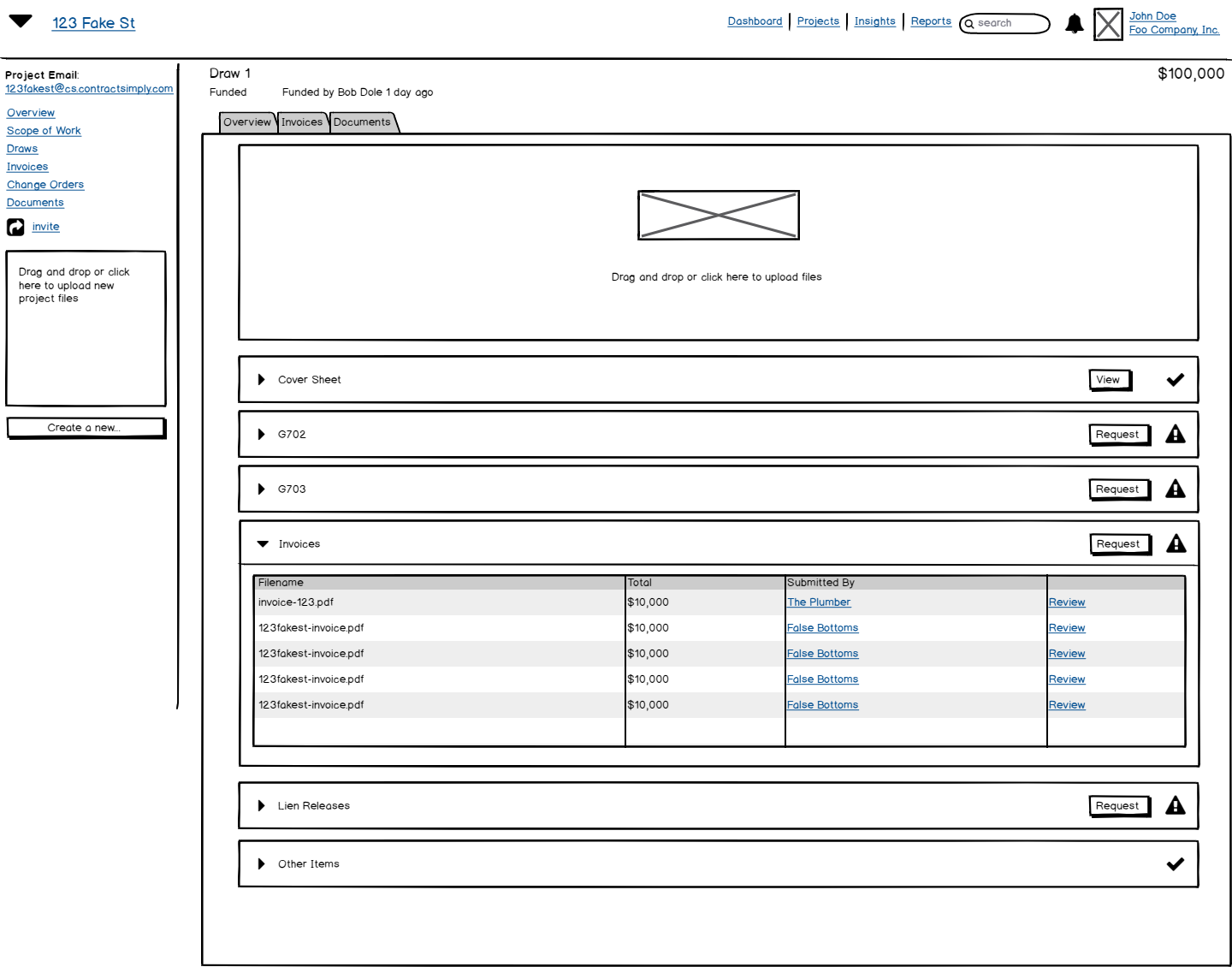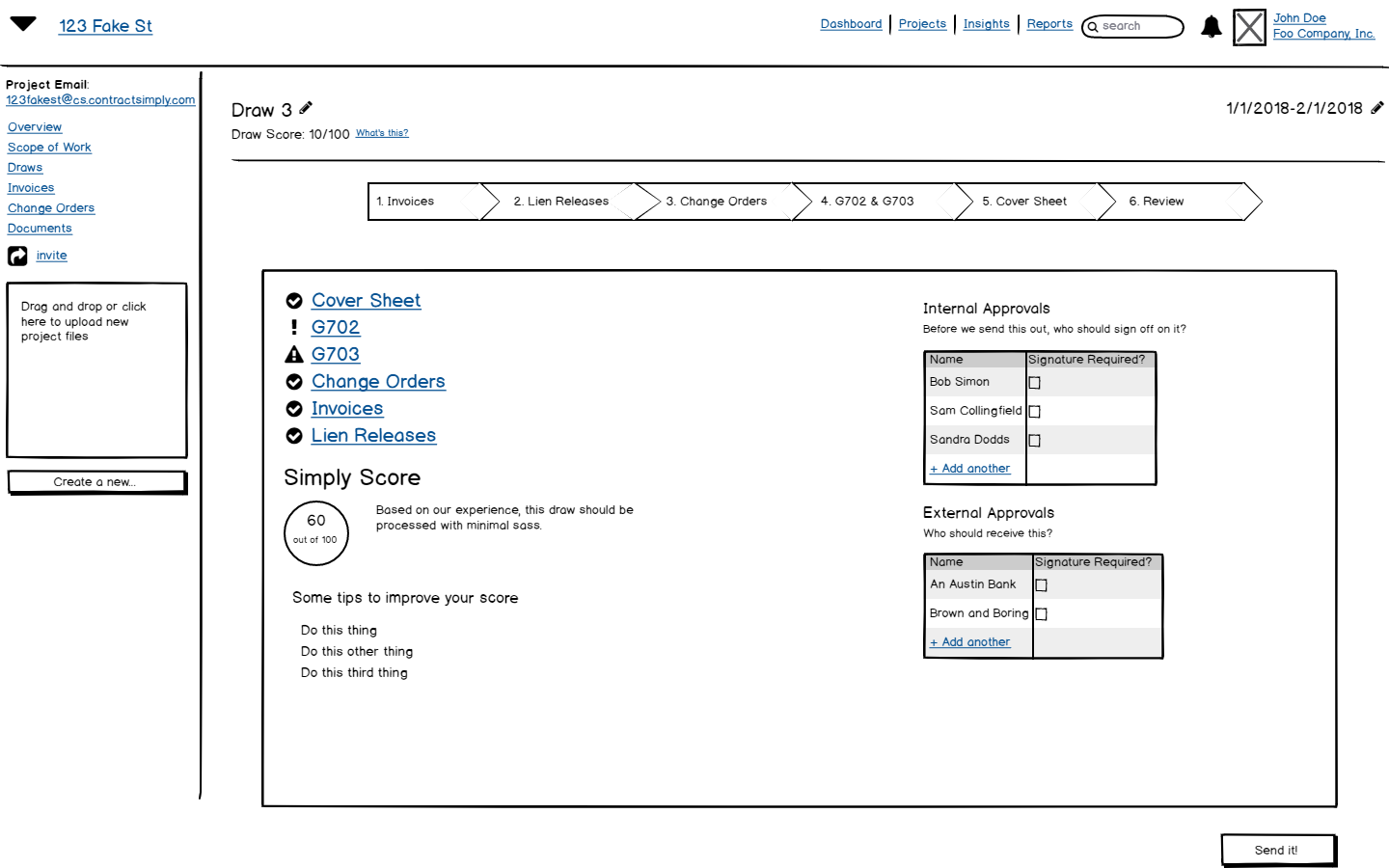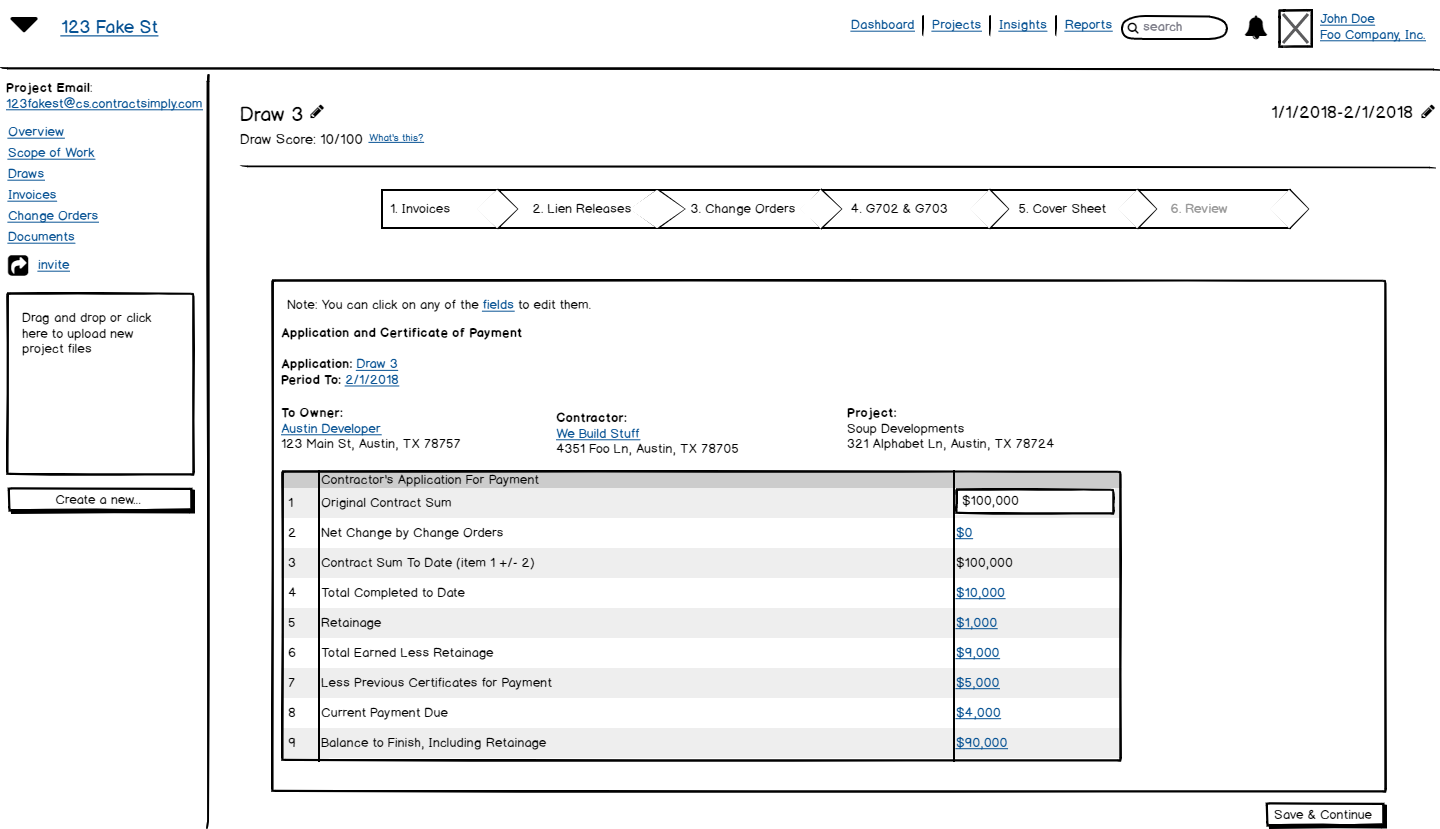 Two different navigations were proposed to re-structure the information architecture: 
Low fidelity wireframe version 1: 
- Side navigation with Portfolio overview, projects and reports. 
- Clear view of portfolio budget, amount of projects and funding schedule, new feature "pending drawings" to surface key data for decision making. - 
- Search for projects on a side bar to keep the background contexts, including filtering options. 
- Improvements in project dashboard: Visualization of data as project cost, project completion as well as risk associated. 
- "Next draw" feature included in project dashboard, with feedback on completion. Project completion highlighted in projects previews 
- Draws workflow in a tab navigation that keeps the project context on top.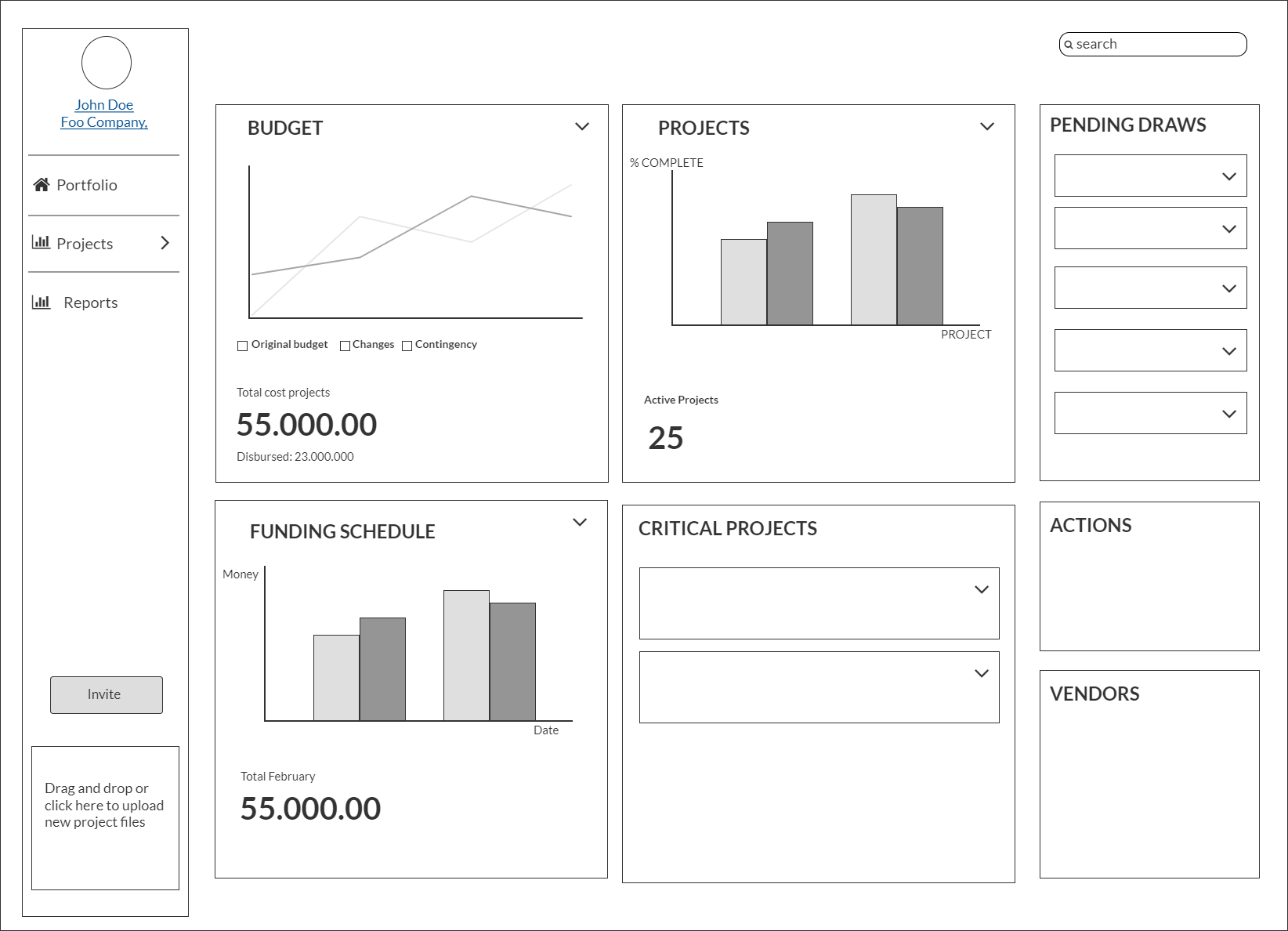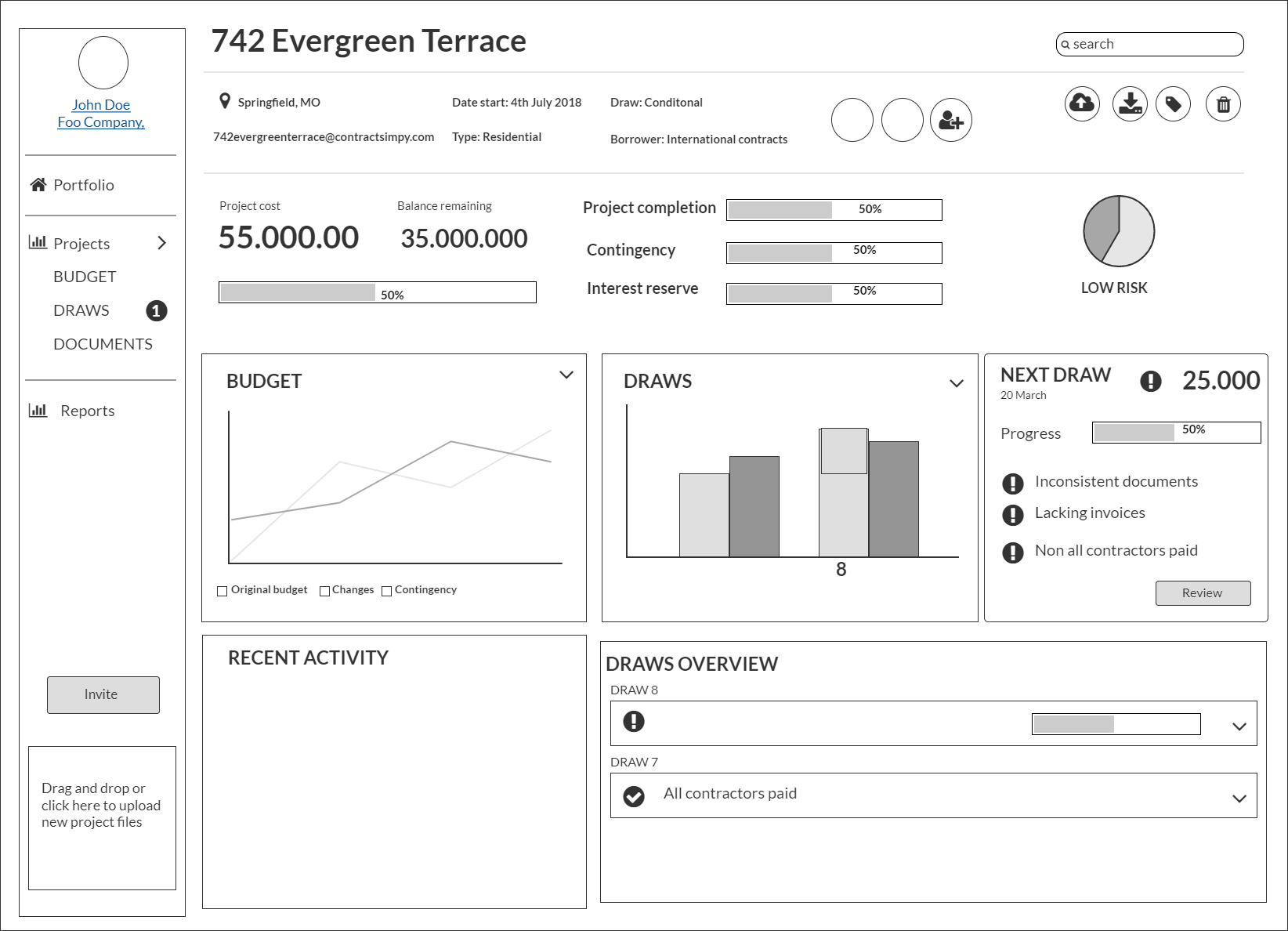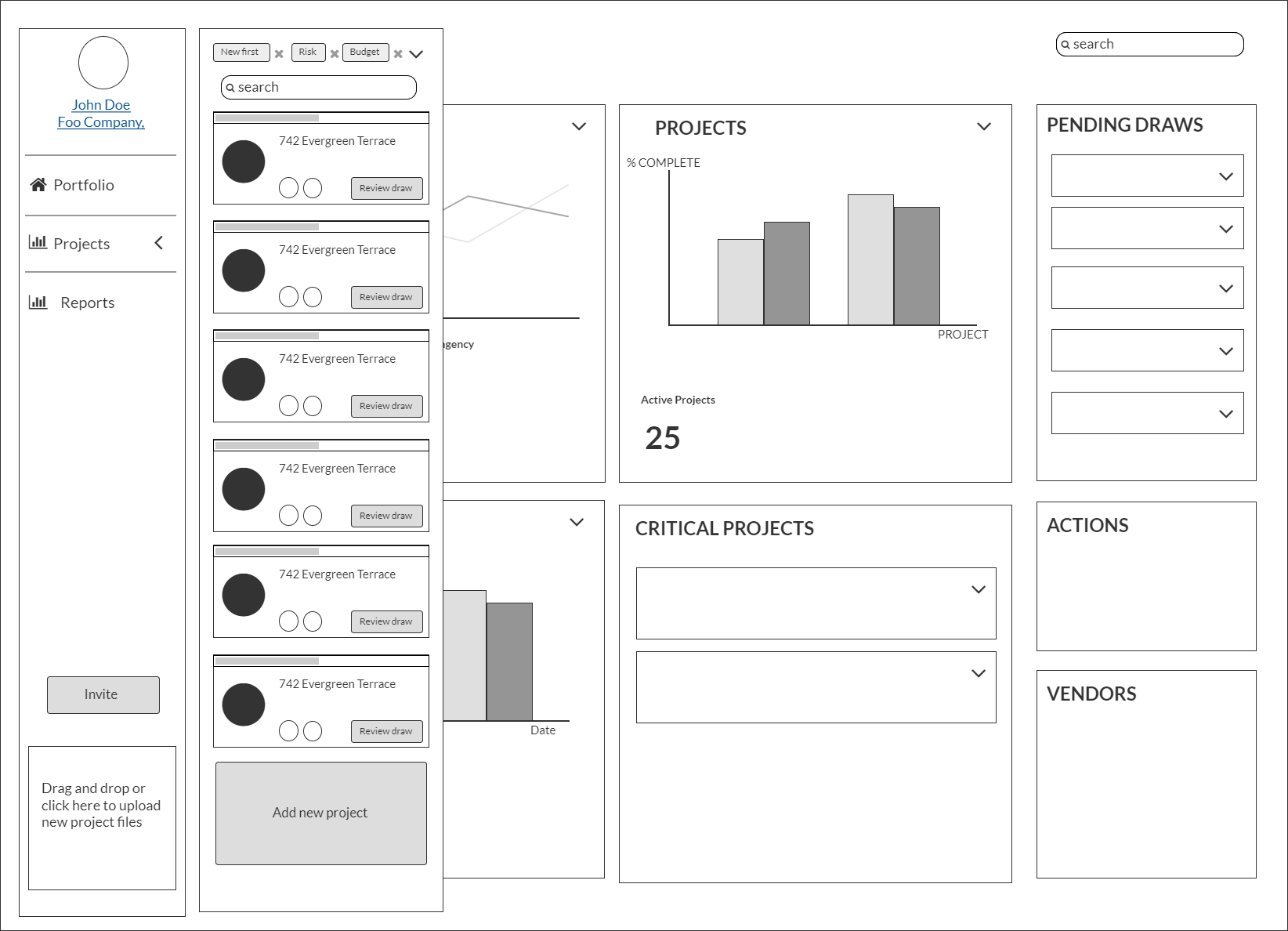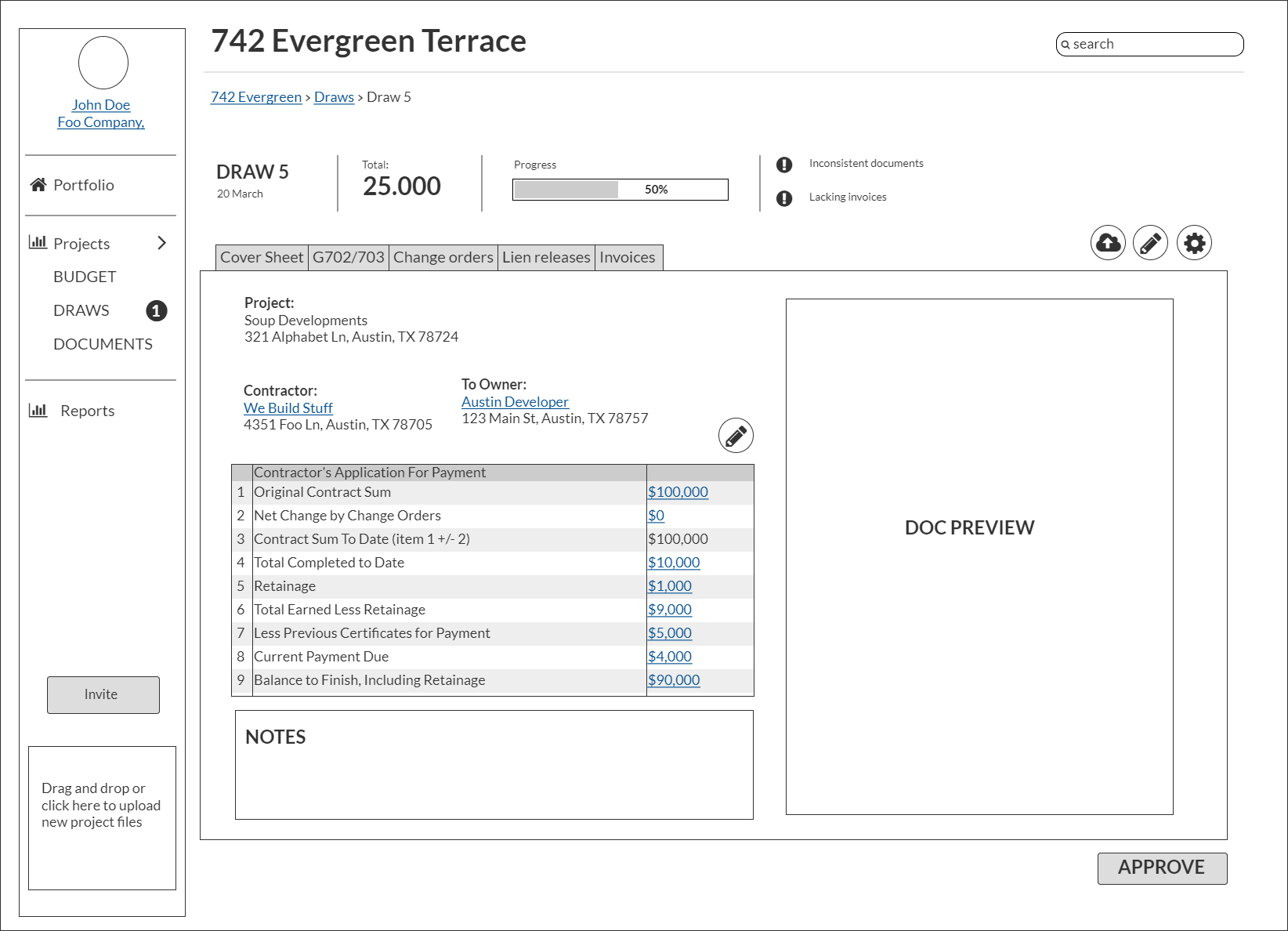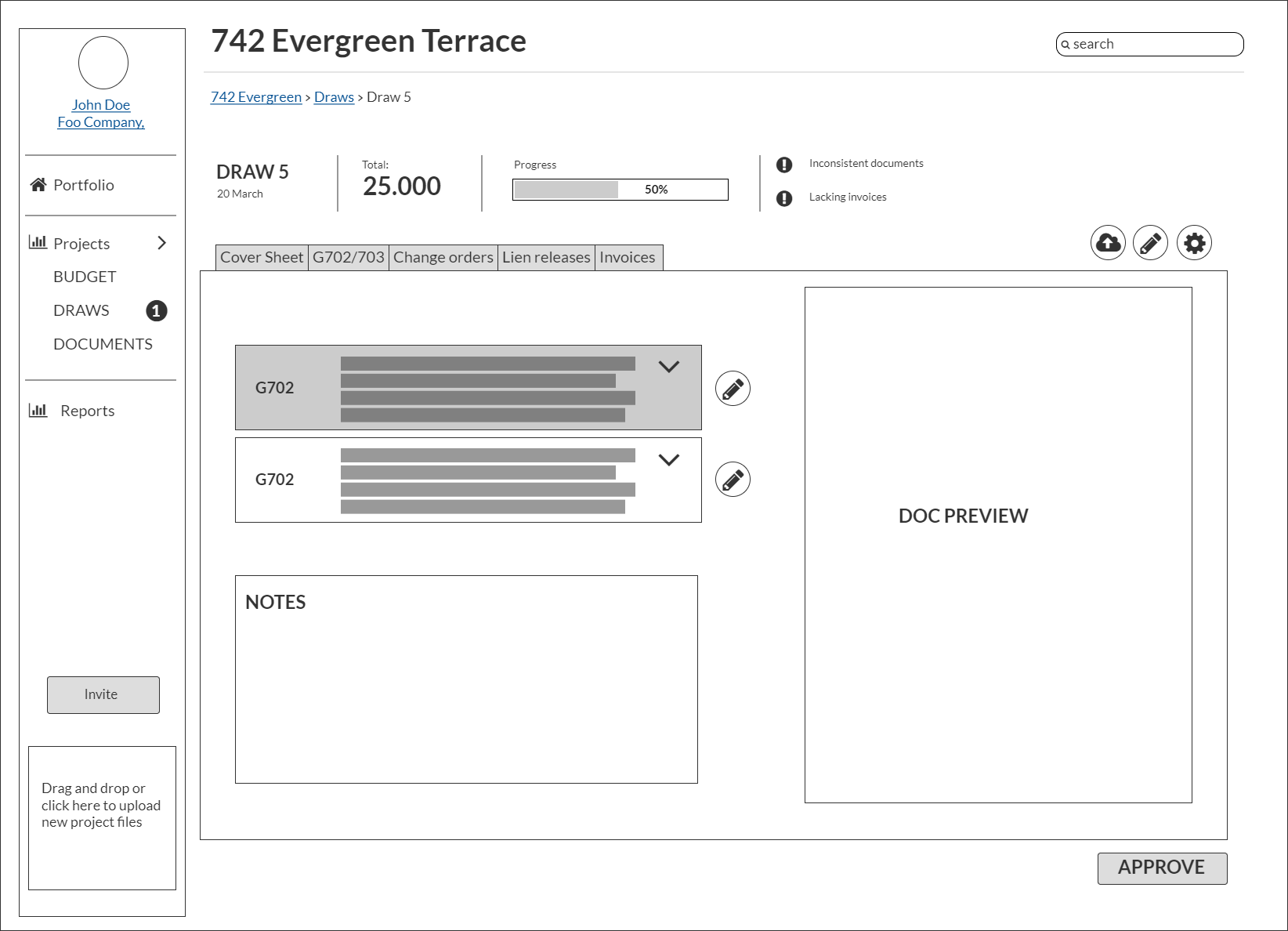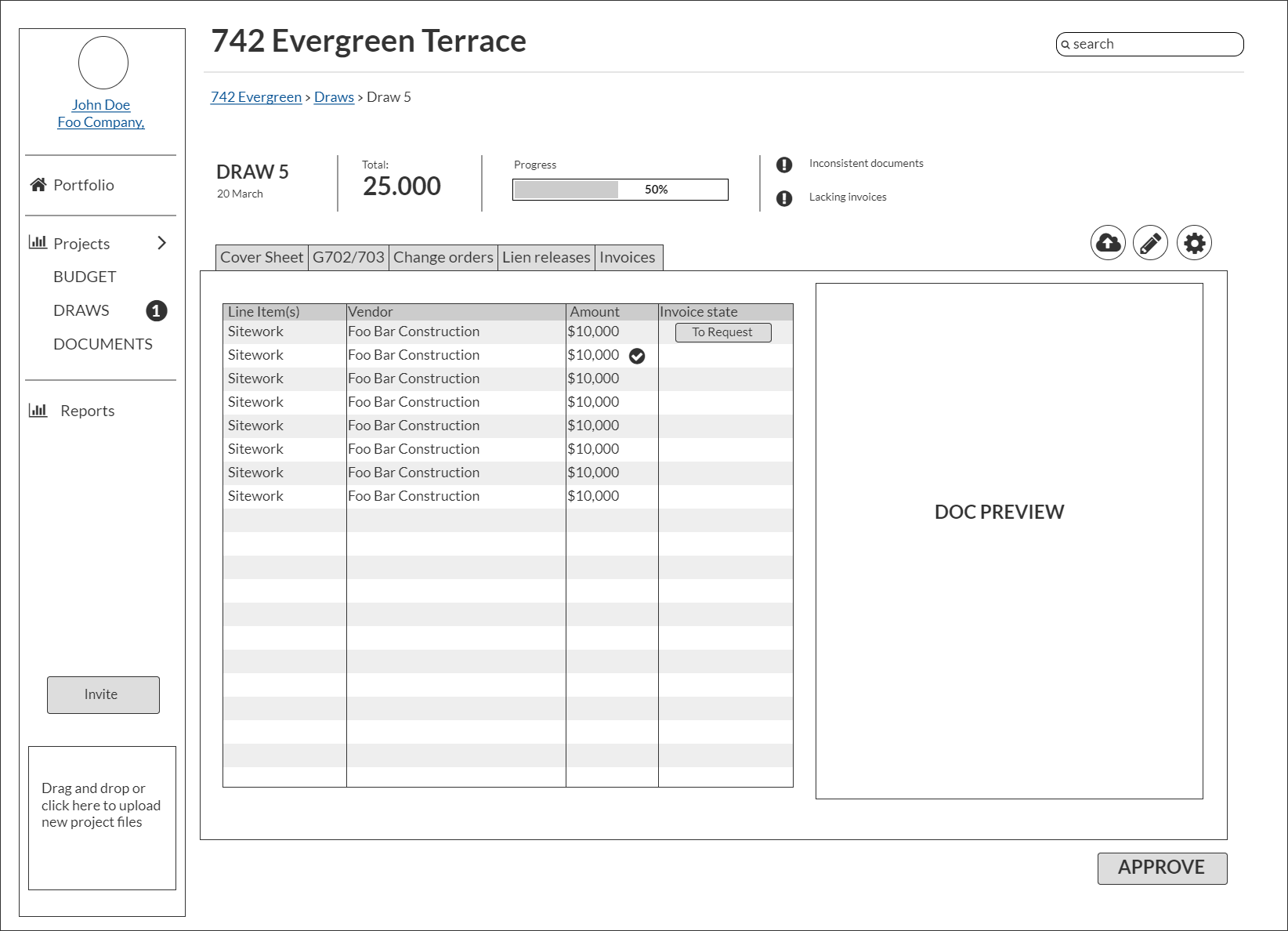 Low fidelity wireframe version 2: 
- Portfolio treated as home screen, with a 
- Side navigation with projects, reports and vendors 

- Project dashboard with tab navigation, overview, budget, funding schedule and draws 
- Draws workflow on an overlay step by step.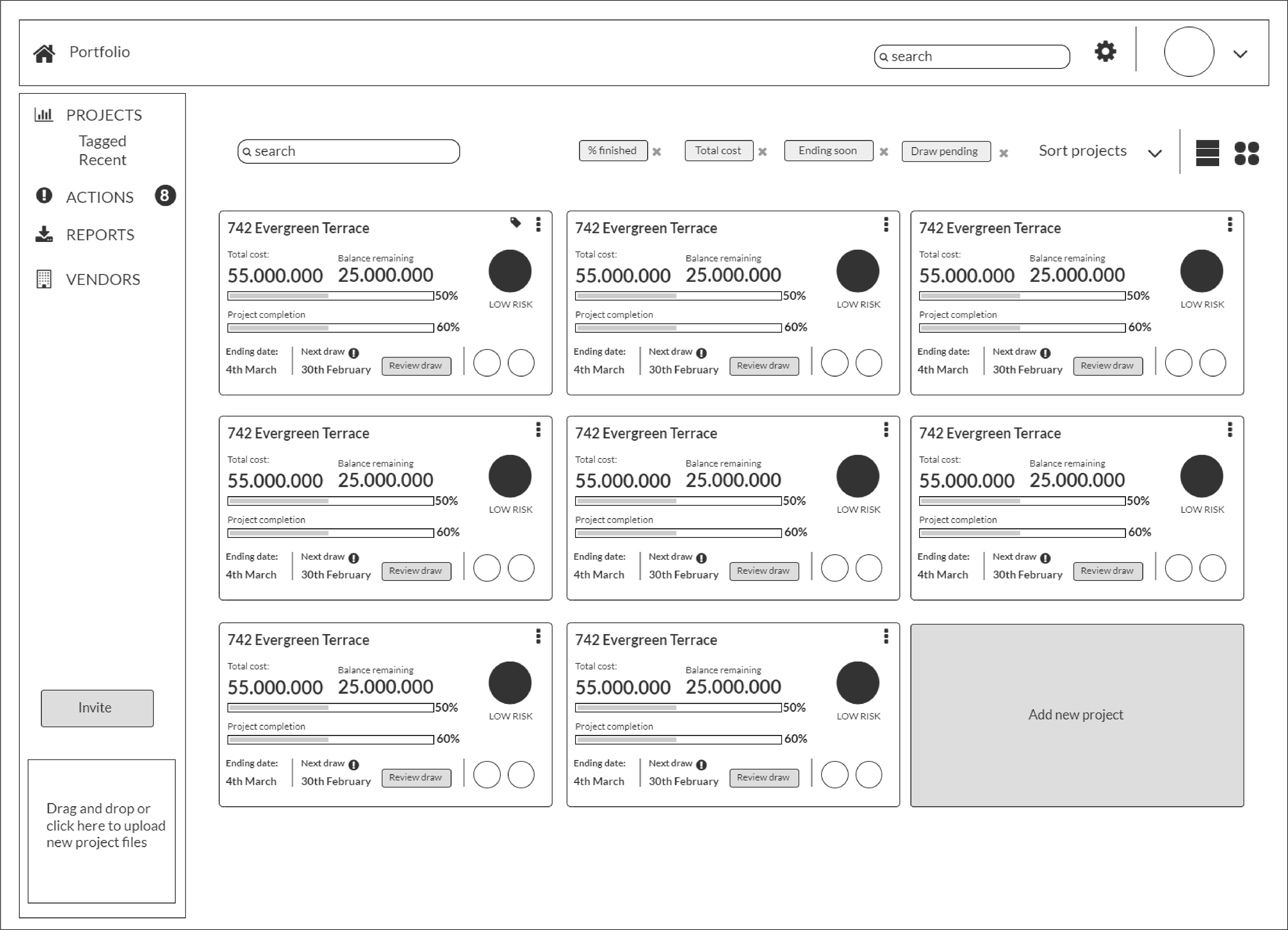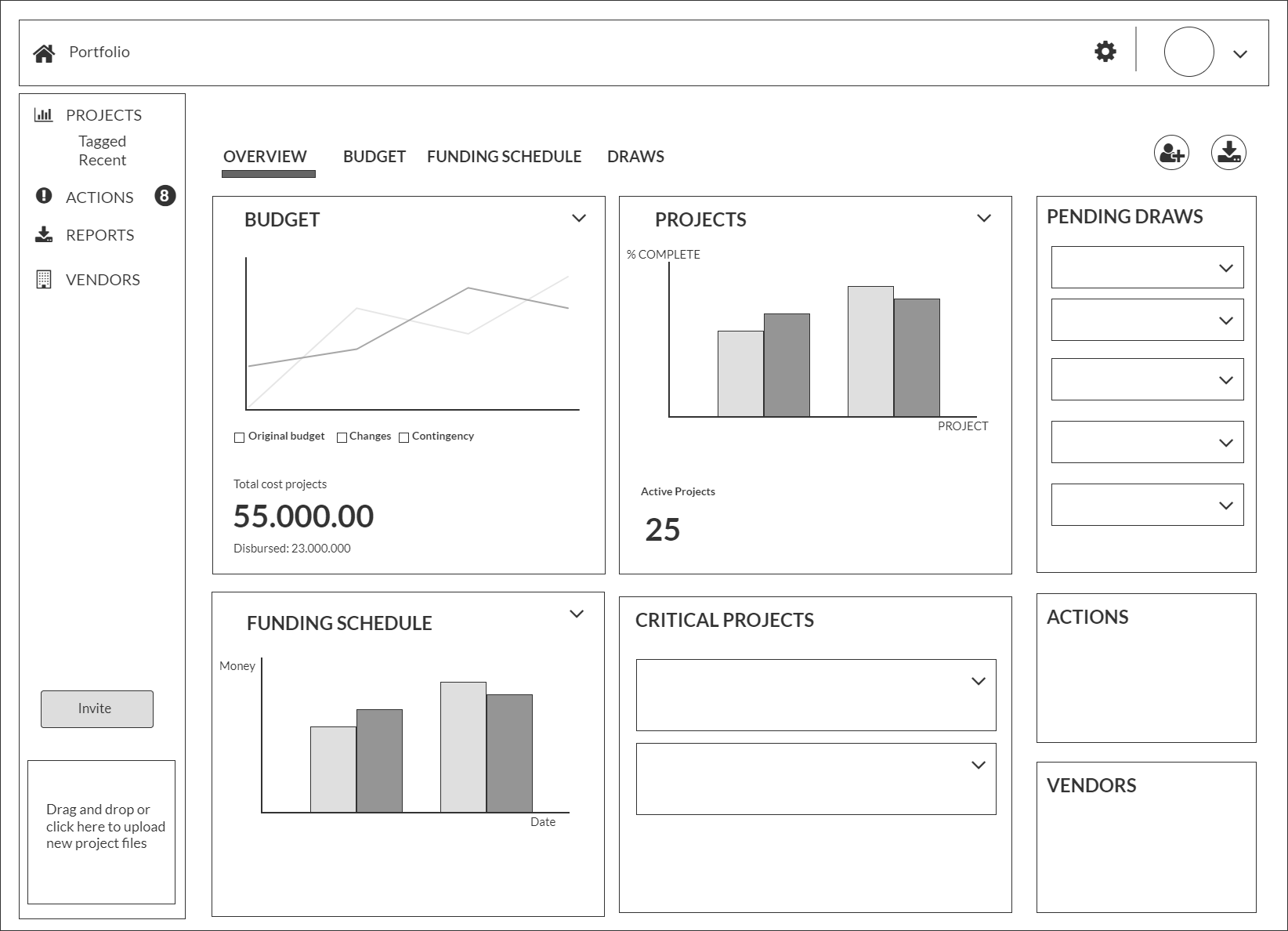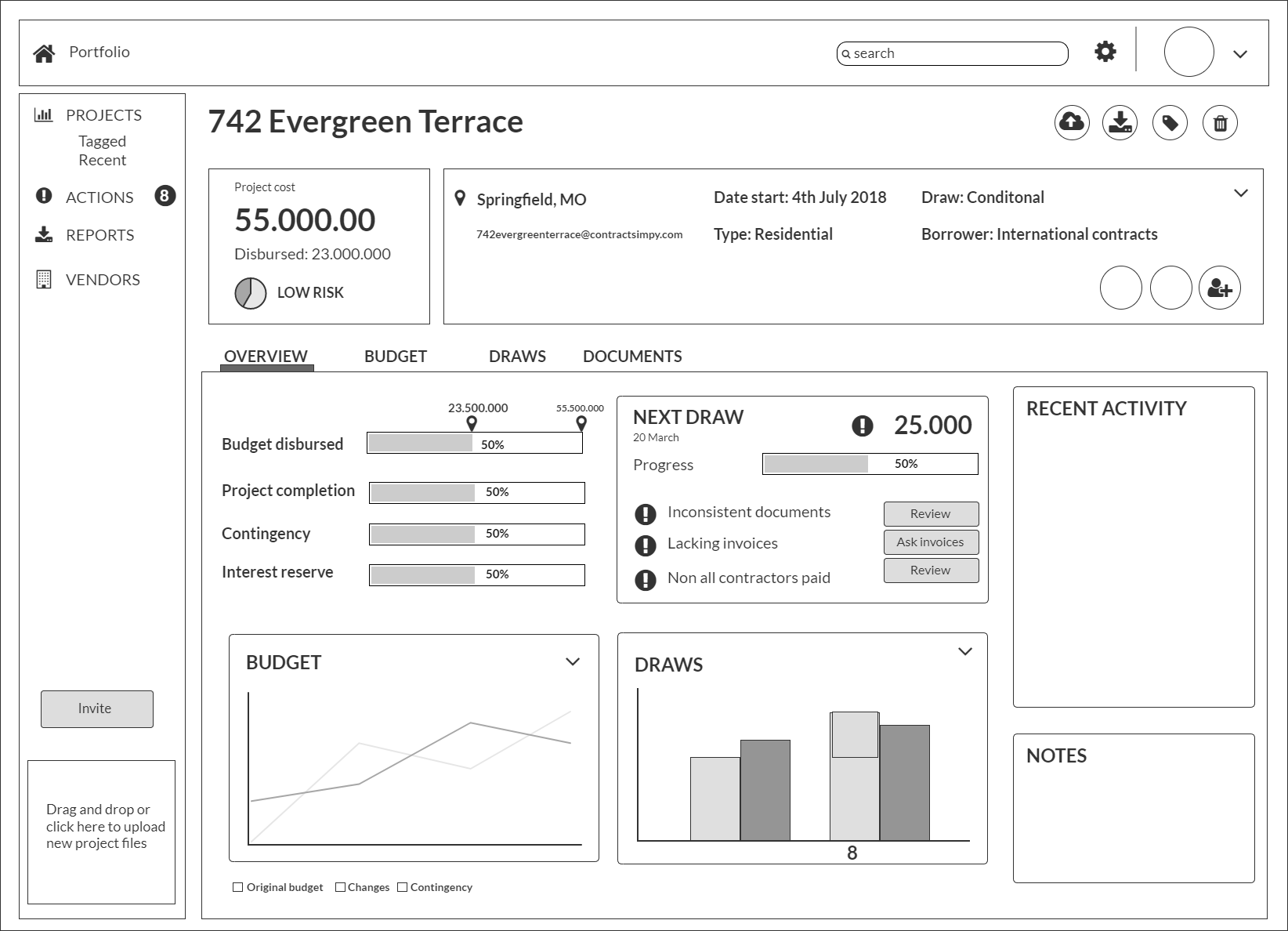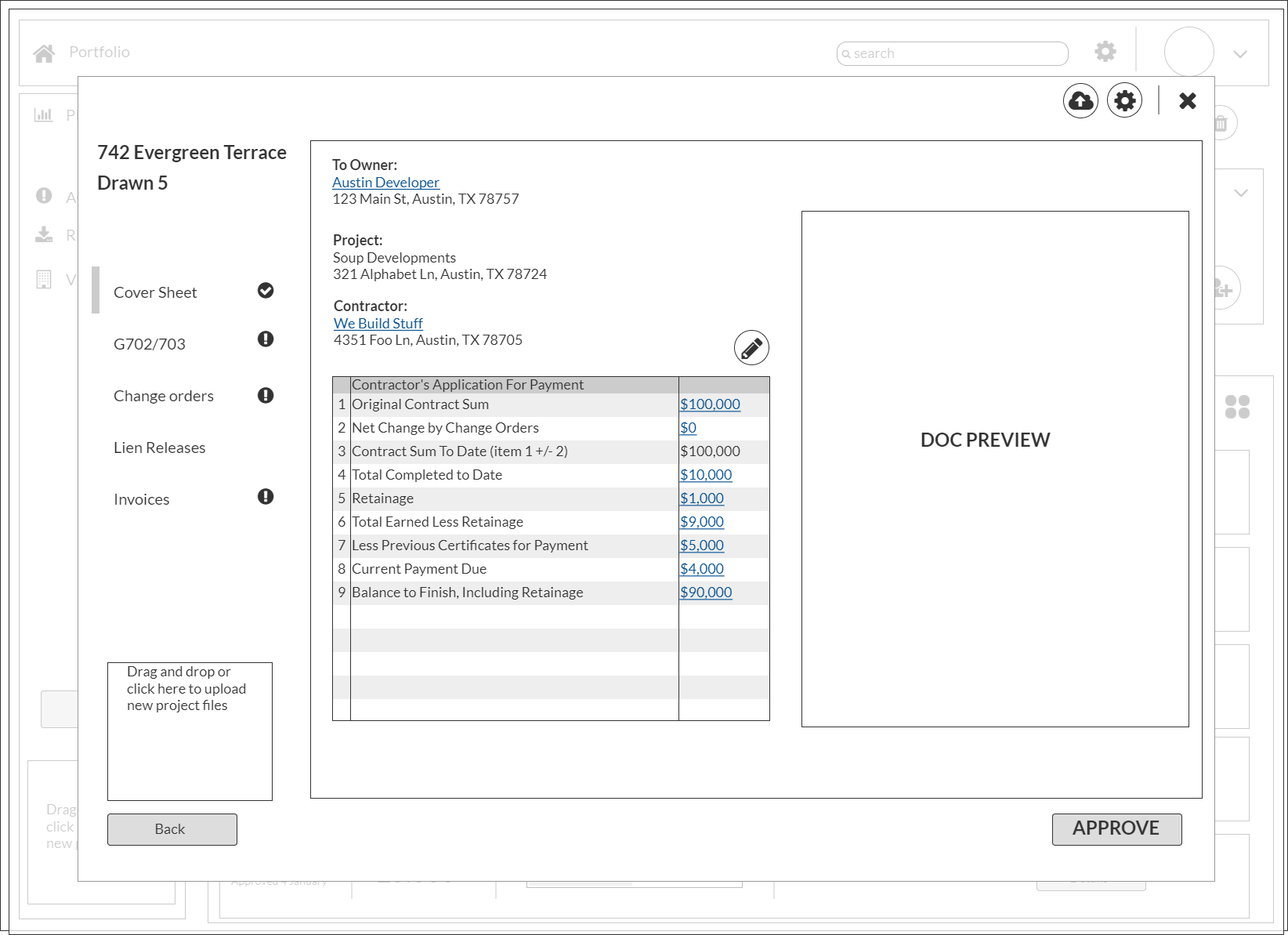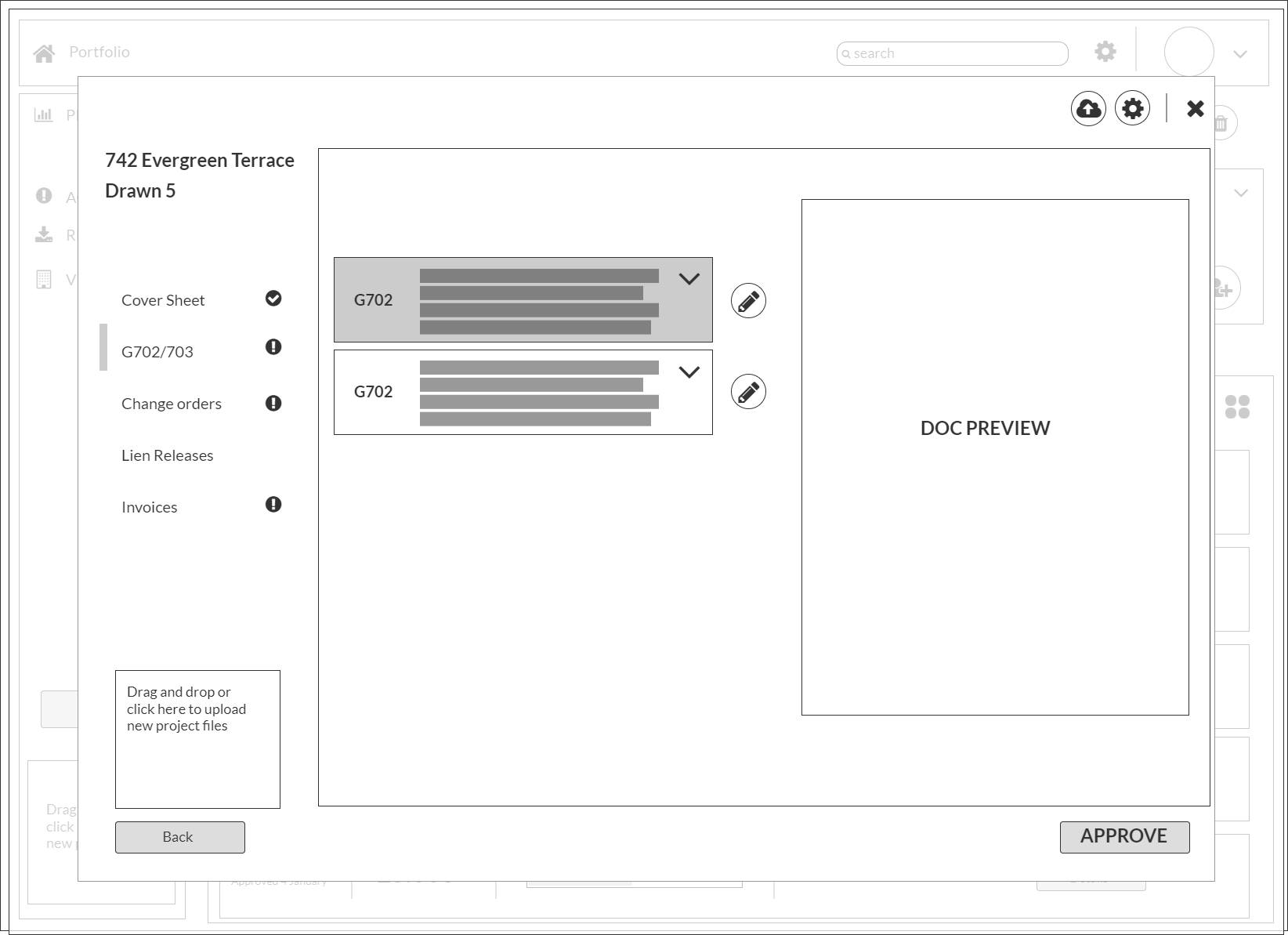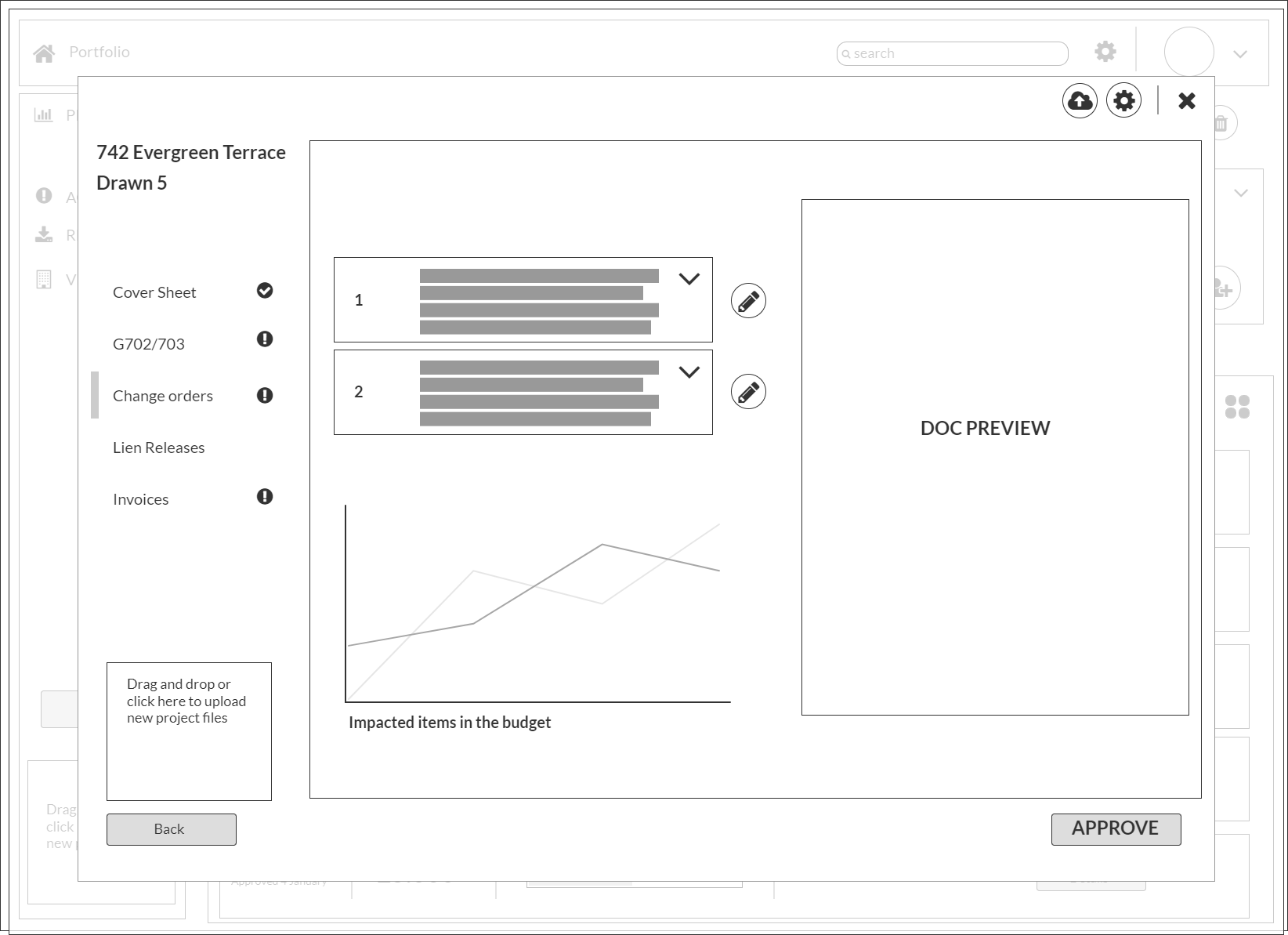 Both designs were prototyped in InVision for an internal test with the team and further iteration.